Page 1 : Advertised Features

Taken from Original Website : http://www.mi.com/en/pb10400/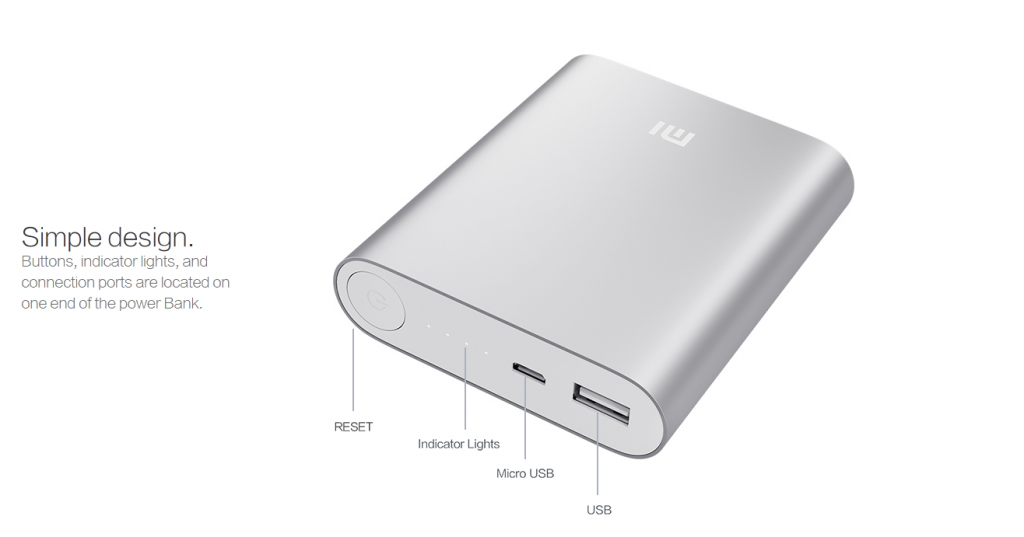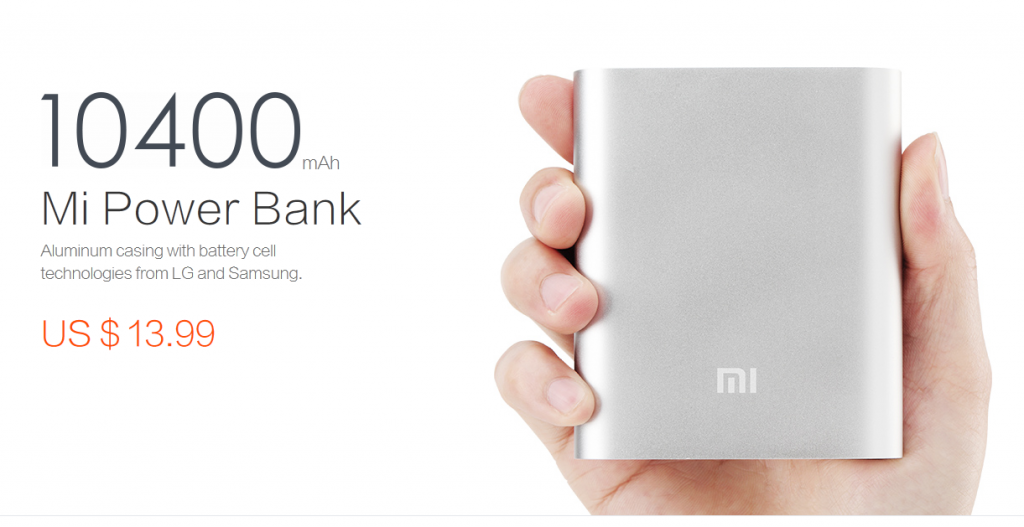 Listed as a 13.99 US$ — though I get it at around 15.5US$ Not a big deal, just 1.5$ differences. You'll see later, that mine have the LG-Chemical Batteries, not the Samsung version.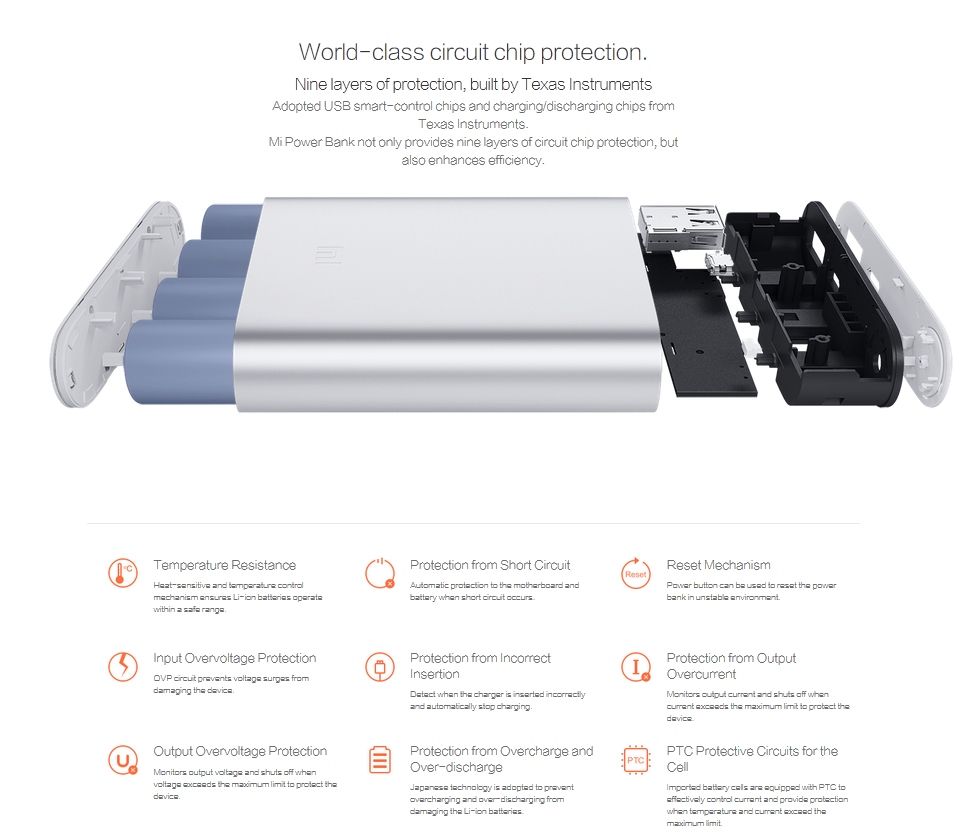 Advertised Safety features. I haven't tested the Input Overvoltage. and cannot test the Output Overvoltage, which is only can occurs when the switching controller is going very wrong. I haven't tested the thermal safety features, but all of the needed hardware is there (PTC & Thermal monitor). Short Circuit & Output Overcurret does kick in when I'm loading the powerbank more than around 2.5A.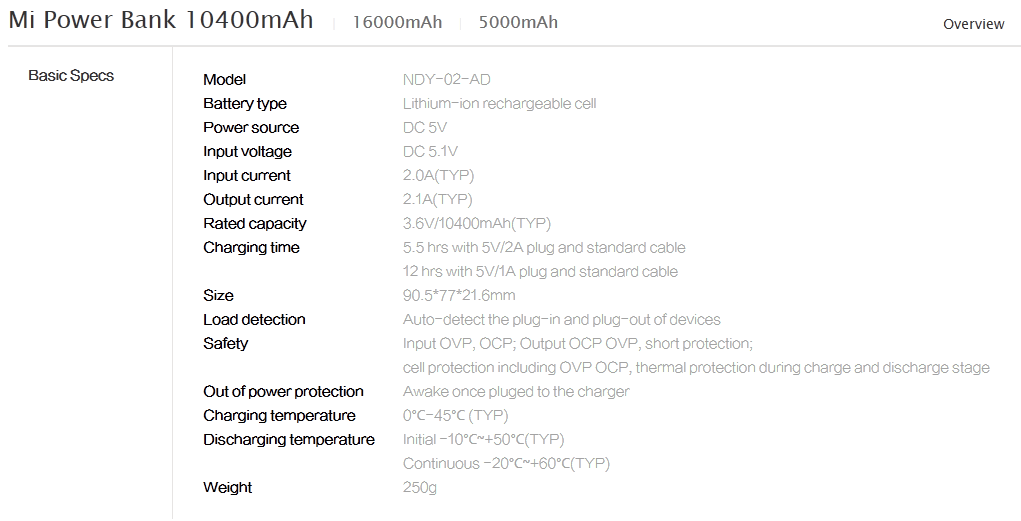 Go to next page to see the components inside!
---